Hosted by Ahmed Ahmed

Ahmed Ahmed moved to Hollywood when he was 19 years old to pursue a career as an actor and stand-up comedian, and he has been working there ever since.
He has appeared in several films and television shows such as Executive Decision, Swingers, Tracey Takes On..., Roseanne, JAG, Tough Crowd with Colin Quinn on Comedy Central, and MTV's Punk'd with Ashton Kutcher. He has also appeared on CNN, The View, and National Public Radio, and was featured on the front page of The Wall Street Journal in December 2001, as well as in Newsweek. He was featured in the PBS television documentary America at a Crossroads series in "STAND UP: Muslim American Comics Come of Age", an episode about Muslim American comedians.
Ahmed Ahmed is a regular performer at The Comedy Store in Hollywood and tours all across the US and Europe. He was the winner of the first annual Richard Pryor Award for ethnic comedy at the Edinburgh Festival in Scotland in the summer of 2004. Ahmed was a member of the Axis of Evil Comedy Tour. He was also a notable guest for Axis of Justice which is a rock and heavy metal concert which fights for social justice.
He had a regular role in the TBS sitcom Sullivan & Son. In 2019, Ahmed received media attention after an audience member called 911 in response to his stand-up set.

Visiting Comedian Wade Hampton
Wade Hampton is a Seattle based comedian here visiting family on the Central Coast. Wade regularly performs at Improv Comedy Clubs around the country. No matter where he is performing, audience can easily pick him out as a Seattle comic.
Special Guest Jon Kondelik
Jon Kondelik is proof that comedic inspiration can come from anywhere. As one of the treasured few amputee comedians touring today, he performs all over the country. Jon spent 10 years in the film industry before transitioning to stand-up comedy. He's written and directed feature films, network TV shows for the SyFy Channel and Pureflix; and he runs his own movie trailer production house. He California through and through and is exited to bring his comedic talents to audeinces at SLOFunny.


Featuring Jonas Garvin
Jonas is the vagabond of comedy. Throughout his life he has lived just about everywhere comedy thrives. From his early years on the mean streets of Chicago, to his formative years in New Jersey, stopping in North Carolina to refine his taste buds on the savory flavors of BBQ, only to survive the Arizona heat before heading to the icy north of Minnesota. From there Jonas made his way south to the slopes of Colorado, where he heard the call of his New Jersey brother Billy Joel. He closed the shop, sold the house and bought a ticket to the West Coast. Now he gives us a standup routine in L.A.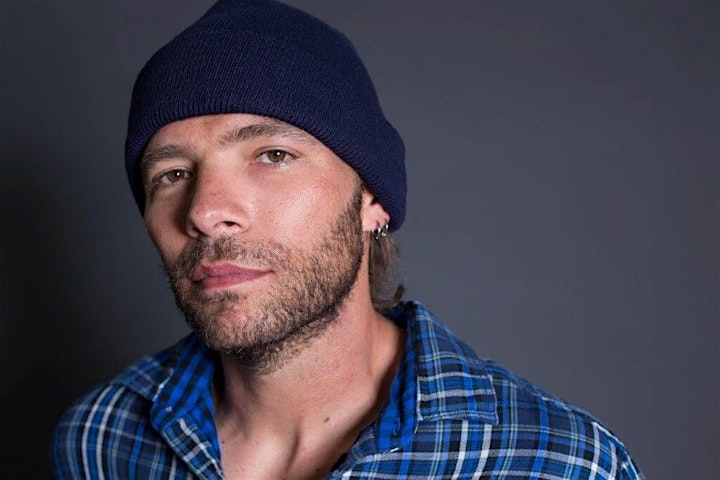 Headliner Chris Bennett
Chris Bennett believes that you should treat everyone like you want to be treated. Which is why he calls all his friends, fans, and Audience Members Best Friends! How great would this world be if we treated everyone like they were our Best Friends?!!!


Chris started doing stand-up comedy while attending ASU as a theatre Major. After Graduating from ASU Theatre he moved to Hollywood, CA to pursue his dream of being a Stand up Comedian. Shortly after landing in Hollywood Chris made his National Television Debut on The Jimmy Kimmel Live Show.
Chris has won over 12 comedy contest's including Funniest Person In So Cal at The World Famous Comedy Store and The Funniest Actor in New York and most recently Chris won the Mic Drop Madness Contest at Mic Drop Mania in Chandler, AZ!
After living in Hollywood for over 10 years, Chris remarried his Ex-Wife and Moved to Show Low, AZ
.
He now lives in Show Low, AZ and is the host of QCountry 925's The Morning Brew with Chris Bennett and his Best Friend's.
Chris's Stand-Up Comedy can be described as silly, fun and hilarious.